So Youve Inherited A House What Next
So You've Inherited A House. What Next?
January 6, 2015byJennifer EspositoLeave a comment
Share on facebookShare on linkedinShare on pinterest_shareShare on twitterMore Sharing Services9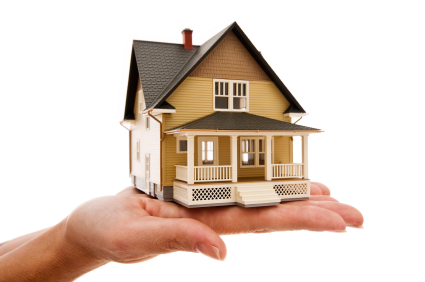 Inheriting a property isn't nearly as simple as it seems in the movies. When a lawyer hands over the keys to the front door, a lot more comes with them. Many people don't realize, for instance, that between fees and taxes, inheriting a house may actually cost them money.
Your first step? Get on the same page with anyone who might also have a stake in the property. Often, something as large as a house is left to multiple siblings to split, which can lead to issues, especially if you can't come to a consensus on what to do with the house. Another good idea is to consult a trusts and estates attorney. They will be able to make sense of all the paperwork, so you can get ready for your next step.
In the end, though, you're going to have to decide what to actually do with the house. When you have all the specifics of your individual situation laid out in front of out, you have just three options:
Sell it. If you already own your own home or are located in another part of the country, you may find that selling the inherited home is your best course of action.
One thing to remember—if you decide to hold on to the property for a while before selling it (a valid course of action for those familiar with real estate appreciation), you will be subject to capital gains taxes on any increase in value. If you sell the property right away, you can avoid capital gains taxes.
Move in. Moving into the inherited house is always a popular option, especially if it has been in the family for a long time. Depending on your living situation, it could even be a move up, not to mention the fact that this allows you to sort through belongings at your own pace.
However, there are some potential downsides to be aware of. If the house isn't already paid off (or if you must buy off your siblings' shares) then you will likely have to take out a mortgage. There's also a good chance that property taxes will cost you more than they did the person who left you the house. When a property is passed on, the valuation is stepped up to current market value, and you will likely lose any senior tax breaks.
Rent it. Many people don't even consider this option, especially if the home belonged to a close relative or had sentimental value. But the fact remains, a rental property can be a very smart financial decision for those in the right situation. Whether the house is already paid off or not,
Keep in mind, though, that being a landlord isn't just collecting checks and paying bills. You will have to be up for dealing with tenants, good and bad, and you will also be responsible for upkeep. If you don't have the time or inclination for that, you may want to consider selling the home.
Author:
Charmayne Keith
Phone:
928-897-0419
Dated:
December 2nd 2015
Views:
3,507
About Charmayne: ...